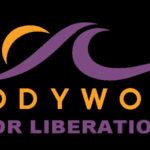 Website Bodywork For Liberation
Amazing career opportunity!
Join a world-class massage therapy practice! We're seeking an exceptional, dedicated, licensed massage therapist for an immediate associateship.
Our thriving practice is growing, and new clients wait weeks to be seen. Practice with us and build your career while learning the secrets of practice success from World Massage Championship winner Jonathan Grassi.
Position Requirements
Expert skills in a variety of therapeutic massage techniques
Minimum of 2 years of experience in a private practice, spa, or other high-quality setting
Excellent communication skills, able to provide client education on treatment goals and self-care
Phenomenal Touch training preferred, but not required
Contract (associate) with commission-based pay + gratuities
Current Colorado license + insurance required
Please submit your cover letter, resume and 3 references.