Vicki Catalina, LMT, CPTMI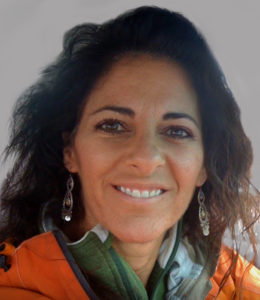 Your healing journey
I've been a massage therapist since 2004. I attended the Institute for Phenomenal Touch Massage, completing all levels of coursework and ultimately becoming a Master Instructor of Phenomenal Touch.
I believe that we all store emotion in our bodies, and I'm committed to helping my clients dissipate the energy through my Phenomenal Touch massage and intuitive healing approach. In addition to my massage experience, I have studied with a Mayan shaman from Guatemala. My two vision quests, many teepee ceremonies, and multiple sweat lodges have expanded my shamanic training.
My massage style can be flowing and fluid, touching you on a physical and spiritual level. In addition to asking you for input on the massage that's right for you that day, I listen to your body and sense the guidance it gives me. Massage is important for deep listening. Today there is so much stimulation everywhere and the gift of a massage, without any distractions, can be a welcome reprieve.
The body tells a story that we have lived and endured. Through my own journey I have felt an inner calling to sit, meditate, pray and get still. I truly trust with my whole being that we are beautiful souls having an incredible journey on Earth, and it is up to us to take care of our bodies and deal with the lessons that are handed to us in a loving and trusting manner.
I'm passionate about helping people discover the depths of wisdom available to them through massage. Being touched in a very reverent way allows the emotions to be accessed. I am honored by the trust my clients place in me.