World Class Quality Massage
in Lafayette, Colorado
Creating Pain Relief, Relaxation, & Body-Based Transformation
Welcome Alex Willen, Visiting Manual Therapist
Structural Integration Specialist
Seeing Clients July 23, 25, 30, and August 1
Alex Willen is a masters-level bodyworker who specializes in Structural Integration—manipulation of the body's soft tissue—resulting in movement enhancement, pain relief, postural improvement, and more. Structural Integration targets the body's fascial system. With a background in Mechanical Engineering, athletics, and laboratory fitness testing, Alex has extensive experience in Structural Integration and functional movement.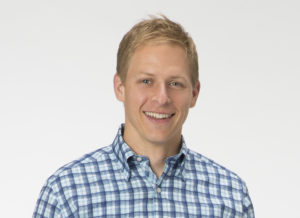 How can a session with Alex help you?
A session with Alex can offer you an additional perspective—and an opportunity to pursue your goals with your Bodywork for Liberation therapist—with additional benefits.
"My work provides a distinct physical stimulus that aims to help connect clients' thoughts to their body. It's like mindfulness-based manual therapy—but it's not limited to only those interested in meditation. I've helped high-performing athletes, business executives, women and men of all backgrounds. I support others in their efforts to overcome barriers," Alex says.
Alex is here for a time-limited opportunity to enhance your care.
We are pleased to offer Alex's services to you. He is available to see you at Bodywork for Liberation on July 23, July 25, July 30, and August 1. Book your session with Alex here.
You deserve the best care that massage can offer, and that's why Bodywork for Liberation offers highly-trained, experienced therapists representing a variety of modalities to meet your needs.
We're delighted that Alex Willen will be on board for a limited time to serve you.
---
With more than 65 years of masters-level massage therapy experience among them, Jonathan Grassi, Michelle Moore, Vicki Catalina, and Matthew Mandel have combined their expertise to offer world-class services. With advanced training and proficiency in pain relief, relaxation, sports and fitness enhancement, and body-based transformation, Jonathan, Vicki, Matthew, and Michelle are committed to delivering masters-level bodywork to their clients.
And they are qualified to do so, as Jonathan, Vicki, and Michelle are all Master Instructors in Phenomenal Touch Massage. As a Pain Therapy Specialist, Matthew is certified in Full Body Certified Active Release Techniques (ART) and Fascial Manipulation (FM). All of our therapists have professional education that goes far beyond the training of most massage therapists.
At Bodywork for Liberation, we believe that touch is the most powerful healing tool we have. Whether you have physical pain, the need for restoration, a goal to improve your athletic performance or functional fitness, or the desire to transform your fundamental experience of life, massage has so much to offer.
Their Lafayette massage and bodywork practice works to elevate touch to its rightful place as a pillar of human medicine.
Deep Tissue Massage, Pain Therapy, Relaxing Massage & More
With over 30,000 hours of clinical experience in settings that include rehabilitative clinics, medical field tents, sports teams centers, resorts, psychotherapy treatment facilities, and more, Jonathan, Michelle, Matthew, and Vicki have seen so much and helped so many people. Everyone deserves a pain free body, and Bodywork for Liberation practitioners have dedicated their careers to helping end human suffering.
Jonathan also has extensive experience in supporting emotional and spiritual transformation through the body. This includes supporting clients who are in psychotherapy or who may be seeking somatic awakening.
Conditions that they treat include:
Low Back Pain
Neck Pain
Shoulder Pain
Foot Pain
Hip Pain
Knee Pain
Whiplash
Headaches
Carpal Tunnel Syndrome
Sciatica
Plantar Fascitis
Frozen Shoulder
Irritable Bowel Syndrome
Chest Tightness
Let their experience work for you and experience the ease, fluidity, and joy that comes from having expert massage care. Come experience masters-level massage and bodywork.

The Bodywork for Liberation team looks forward to the chance to increase your health, well-being, and total quality of life.
---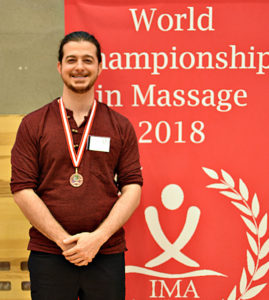 The World Massage Championship
With a commitment to deliver world class bodywork services to his clients, Bodywork for Liberation founder Jonathan Grassi competed in the World Massage Championship in Copenhagen in May 2018 and won the Bronze Medal in the Freestyle Category. More than 120 massage therapists from around the world entered the event. Everyone was outstanding and Jonathan was honored to be among them.